Stephanie Oravetz, founder and executive director, started Wild West Wildlife Rehabilitation Center. She loves caring for wild animals and has the veterinary experience to back her selfless endeavor. In December 2015, the idea of our facility was formed after rehabilitating more than 200 animals and quickly realizing that a home-based operation would not be big enough to handle the demand.
In April 2016, we were donated a large, double-wide trailer to renovate into Amarillo's first-ever wildlife rehabilitation center located on five acres. Then in July 2016, we received our incorporation paperwork and nonprofit (c)(3) status with the IRS.
Since then, we have fostered a total of 758 animals. Visit our Facebook page to learn more.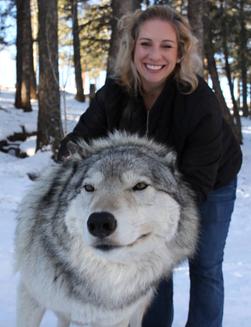 We are a group of compassionate and dedicated volunteers who put in the time for injured and orphaned wild animals. Our core value is to coexist peacefully with wildlife and rehabilitate them so that we can release them back to the wild.
Our team goes above and beyond to rescue and rehabilitate orphan and injured wildlife for 26 counties in the Texas Panhandle. We will often drive 2 hours each way to make sure that an animal in need receives the help they deserve.
Over the years, we have helped countless individuals:
In 2016: Over 750 Animals
In 2017: Over 1500 Animals
In 2018: Over 2000 Animals